Realm Royale was once famous for its unique take on the battle royale genre. From classes and abilities and weirdly adorable chickens, Realm Royale took the genre by storm last year. However, after a few poor updates, the game quickly lost 95% of its player base. However, in 2019 the game feels much better and more satisfying than it did this time last year. So, the real question is, should you play Realm Royale in 2019? Let's find out.
One of the most unique features in Realm is its class system. You have four classes you can choose from which are named Warrior, Mage, Hunter, and Assassin. Each class offers different weapons, abilities and movement abilities you can use. As you grind each class you can level up the talent system for that particular class. As you level up your talent system you unlock special perks for that class such as decreased ability cooldowns. Playing with the classes in 2019 feels extremely better than it did last year.
Realms second unique features tackles one of the most annoying parts of the battle royale genre which is being downed and not being able to do anything about it. You can't run or fight back. In Realm however you have a chance to escape! When an enemy outplays you, you will turn into a chicken that can move around. After about 15 seconds you will be revived into your human form automatically.
One of my favourite parts of the game is how fast-paced it is. At all times you have a mount which you can use to quickly be transported around the map. High kill games are no stranger in Realm considering how action-packed it is.
We must take a moment to appreciate the fact that Realm has full cross-play and cross-progression between Windows, Xbox One, Nintendo Switch, and Discord. As a person who has friends spread out across multiple gaming platforms, this is a must-have in a game for me. I really appreciate it when developers take their time to properly implement cross-play into their games. Good job Hi-Rez!
One of the most controversial parts of Realm Royale is the fact that it has bots in the game. After spending more than 50 hours playing Realm Royale, I can confirm the bots aren't that bad. They cut the queue times down by a lot and honestly if you have cross-play on they really aren't that many of them. After spending a lot of time reviewing my games on Realm Tracker, I estimated that there are usually around 30 bots in each lobby. That means there are still 70 other real players you can fight.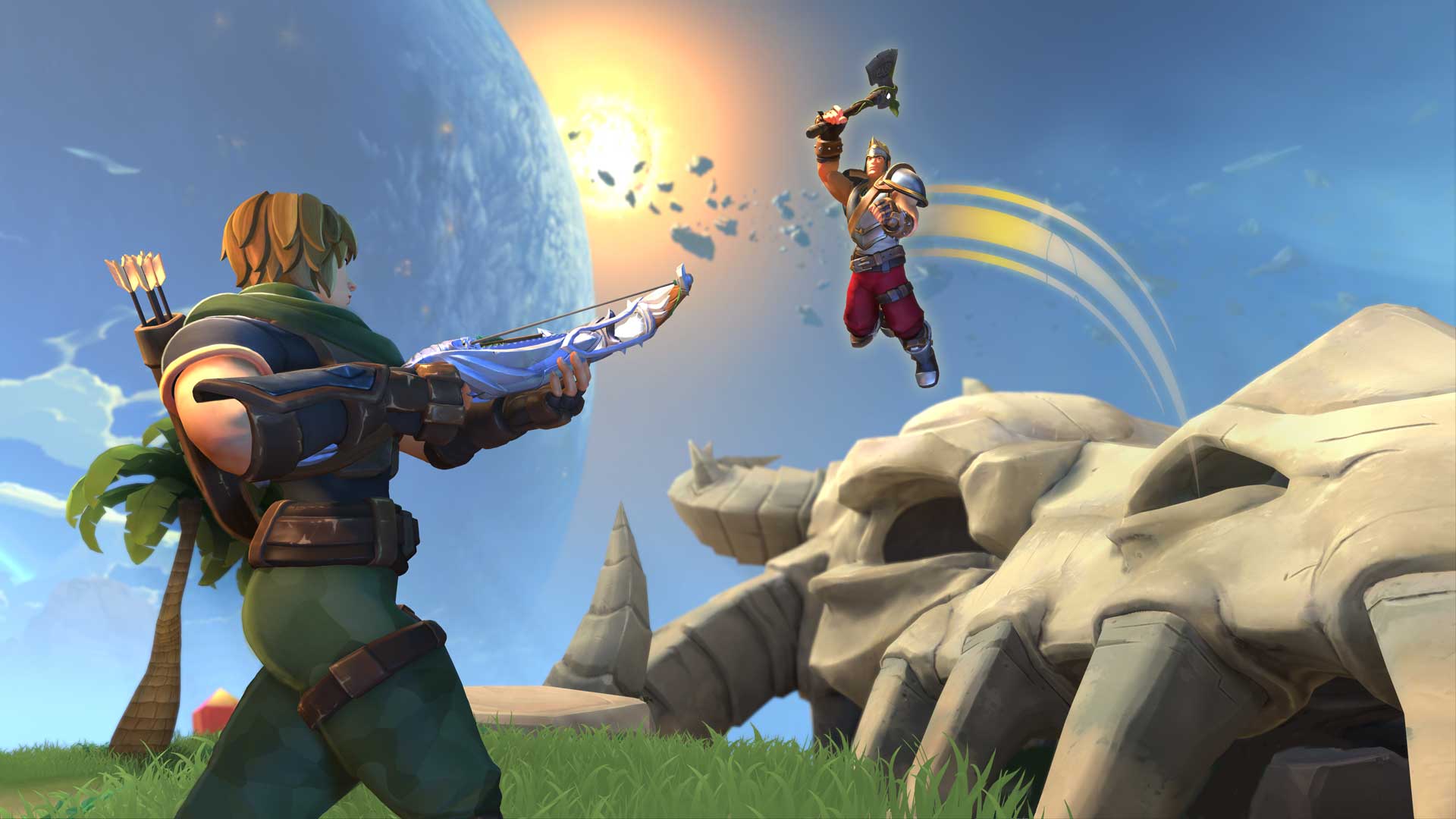 Balance is crucial in all shooter video games. This is something that other Battle Royale games such as Fortnite have been struggling with. I've been watching big Realm Royale streamers like Baggins and Idiotmouse and I can't help to notice how much they praise balance in Realm. Each class and weapons all have their week points and their strong points. I love a game that is balanced.
One of the main problems with Realm is the lack of content. Hi-Res has committed to delivering an update every six weeks for Realm. I personally think this is way too long in between updates and players will start getting bored.
Another downside of Realm is the lack of esports. However, I have noticed the community has been hosting multiple tourneys by themselves. While doing my research I also noticed Hi-Res have plans to introduce custom games into the Realm. Maybe the custom games will help towards establishing an esports league in Realm.
In conclusion, Realm Royale is a free to play, fast-paced battle Royale game that is really fun. Yes, it has it's down-sides like every other game, but these can be overlooked because of how enjoyable the game is. I honestly can't praise Realm Royale enough as I personally have had so much fun playing. I personally would give Realm Royale 8 out of 10 stars.
Developer: Heroic Leap Games
Publisher: Hi-Rez Studios
Price: Free