Today, the Inside Xbox Event was live-streamed from Gamescom 2019. Thousands of people watched online to see new game releases and announcements. The event finished up a few minutes ago. If you missed it, we reported live from the event and everything that was announced is below. Buckle up, there is a lot of new announcement and world premiers!
Blair Witch
The first world premium that we saw was the brand new trailer for Blair Witch. The trailer was amazing and the game looks brilliant. The trailer also made the game look terrifying, which is exactly what you want in a horror game. Blair Witch is set to release August 30th.
More Xbox Game Pass games
On August 30th, Blair Witch will be available with Game Pass on both console and PC. Today, August 19th, Devil May Cry 5, Age of Empires Definitive Edition and Stellaris will all be available on Xbox Game Pass.
Age of Empires II: Definitive Edition
Age of Empires II: Definitive Edition is now available for preorder. Explore, build and conquer in remastered stunning 4K Ultra HD graphics. You can buy Age of Empires for 20 dollars or get it for free with the Xbox Game Pass as mentioned above.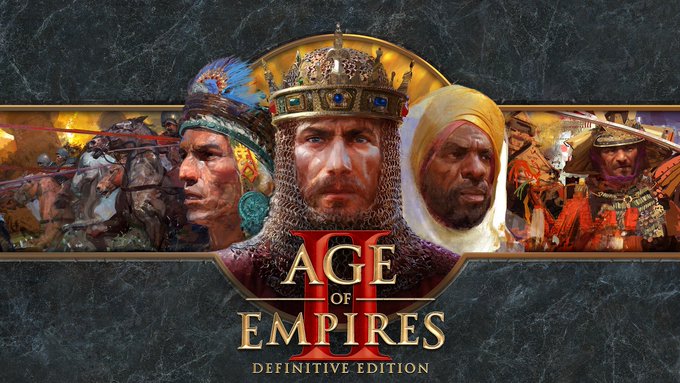 New Mobile Game: Gears Pop
A brand new Gears of War mobile game coming soon to IOS, Android and Windows 10! Gears Pop is a real-time multiplayer mobile game featuring fan-favourite Gears of War characters in a Funko art style. Gears Pop will be free and is coming Septemeber 2nd.
NBA 2K20
NBA 2k20 has just been announced! 2K continues to redefine what's possible in sports gaming with NBA 2K20, featuring best in class graphics & gameplay, groundbreaking game modes, and unparalleled player control and customization. Plus, with its immersive open-world Neighborhood, NBA 2K20 is a platform for gamers and ballers to come together and create what's next in basketball culture. NBA 2K20 is available now for pre-order and will be released September 6th. The standard edition will cost 60 dollars.
PUBG season four and crossplay!
Another MASSIVE world premiere was just shown to us. PUBG Season Four! The trailer looks amazing. Over 100 rewards! After the trailer, we got an exclusive interview with some of the developers. PUBG Season Four will be available August 27th on Xbox One. Here is the real kicker: Cross-platform play is also coming to all platforms. Cross-Play should be available on the live servers in October.
World Premiere: Waste Land 3
Another world premiere was then shown. This time, it was the trailer for Waste Land 3.
New Controllers: Night-Ops camp and Sport Blue
Two new controllers have just been unvailed. They look amazing! Xbox are calling them the Night-Ops Camp and Sport Blue. Along with the Night-Ops Camp, you can also purchase a Night-Ops Camp t-shirt in the US or Canada.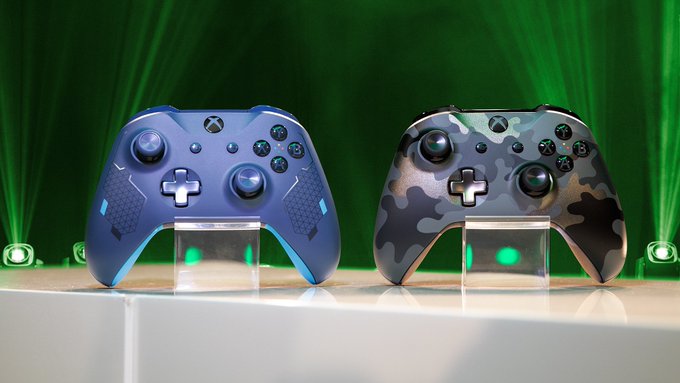 Empire of Sin – Gameplay Trailer
Another brand new game has been unveiled. Xbox is on a roll with new games! This one is called Empire of Sin. It will be available in Spring 2020. The gameplay trailer is below.
New free-to-play game: Vigor
From the creators of DayZ, comes the next survival game named Vigor. That is right, free to play! Shoot, Loot and Build your way to survival. Vigor is available free to play right now on Xbox One. The trailer is below.
World Premiere: Greed Fall
Not all companions are created equal. See who'll have your back as you explore Teer Fradee in GreedFall. The upcoming RPG from Spiders Studio will send you on a voyage to uncharted lands when it releases September 10 on Xbox One.
World Premiere: Surge 2
Another world premiere has just been shown. This premier is for The Surge 2 which storms onto Xbox One in just one month on September 24.
Gears of War 5
After an emotional video showing the history and legacy of Gears, Gears of War 5 horde mode gameplay as finally released. Chills man. Chills. You can see the Horde mode trailer below. The team also announced that Gears will also be available on Steam along with full Crossplay! You can preorder on Steam today. Don't forget, you can play Gears of War 5 four days early with Xbox Game Pass Ultimate. Additionally, if you have Xbox Game Pass Ultimate, you can get Emile-A239 and Kat-B320 in Gears 5 for free.
Limited Edition Gears 5 Xbox One X
From laser etching to optical illusions, the Limited Edition Gears 5 Xbox One X is eye-catching from every angle. You can preorder and get the Gears 5 Xbox One X 1TB edition for 499.99.
---
What an amazing event. So many new games and DLC have been announced and most of them are coming very soon. I'm personally really excited for Empire of Sin and Vigor.
---
If you are enjoying the content, consider donating! It helps us a lot. See the side panel for more information.