It has been a long 6 years since the release of Rockstar's famed GTA 5 game and nearly a year since the release of Red Dead Redemption 2. Fans of their games have eagerly been anticipating a new game or continuation of the GTA franchise this entire time.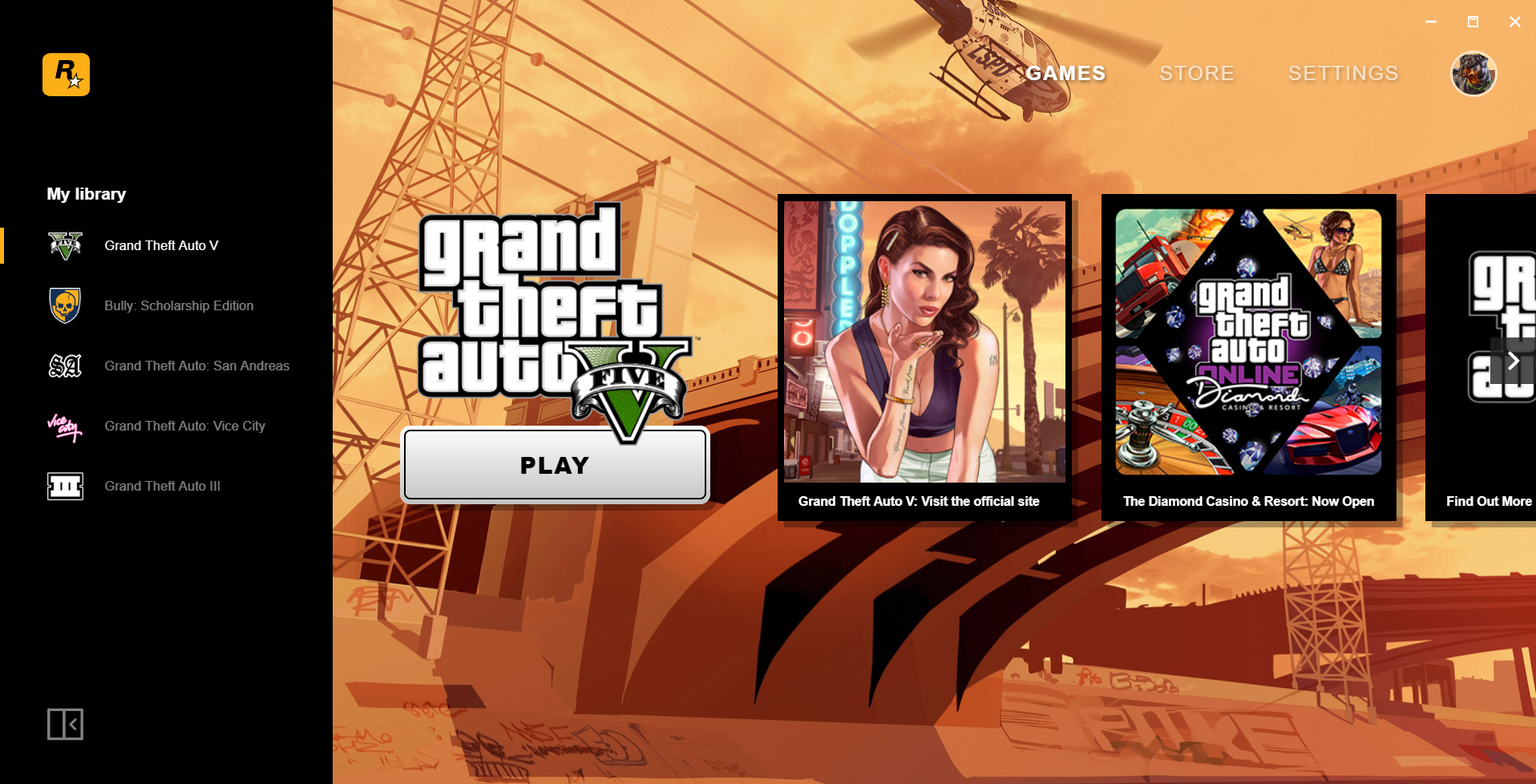 So, imagine the surprise of many when yesterday instead of a game announcement Rockstar unveiled a game launcher of all things. And they sweetened the deal with the promise of a free copy of the much-acclaimed GTA San Andreas.
Consumer's fatigue with publishers releasing launchers is growing in some places. After all the launcher is just another step to play a game that's already been bought and currently at least there doesn't seem to be any plans to allow 3rd party games in. However, there are some who like the idea of having a central hub for all things Rockstar and don't mind the idea of a specific launcher for the games.
With this launcher, there's a cloud save feature and store for rockstar games and even news feed, so it definitely has its uses. Whether consumers will prefer it to steam has yet to be seen though. One thing is for sure though, with this launcher Rockstar won't have to worry about the controversy over where it publishes its games as it can receive 100% of revenue from games purchased through its launcher. And they've shown with the offer of a free copy of GTA San Andreas that they're willing to offer special deals to ensure people want to buy through their launcher. It'll be interesting to see what sales and other perks they may offer in the near future. It will also be interesting to see if Rockstar continues to sell future games on other gaming marketplaces such as Steam.
The Rockstar is available to download for free now.
---
This article was written and edited by Proverbial Potato
---
Follow Treyex on social media:
[cn-social-icon]
If you are enjoying the content, consider donating! It helps us a lot. See the side panel for more information. You can contact us if you need support here. If you would like to follow us on Twitter, you can do so by clicking here.