For the first time since Mario Kart 8 in 2014, a brand new Mario Racing game is joining the family. Mario Kart Tour is now officially available worldwide on IOS and Android. After playing more than 20 races and a whole hour of gameplay, my final review for the brand new mobile game is in.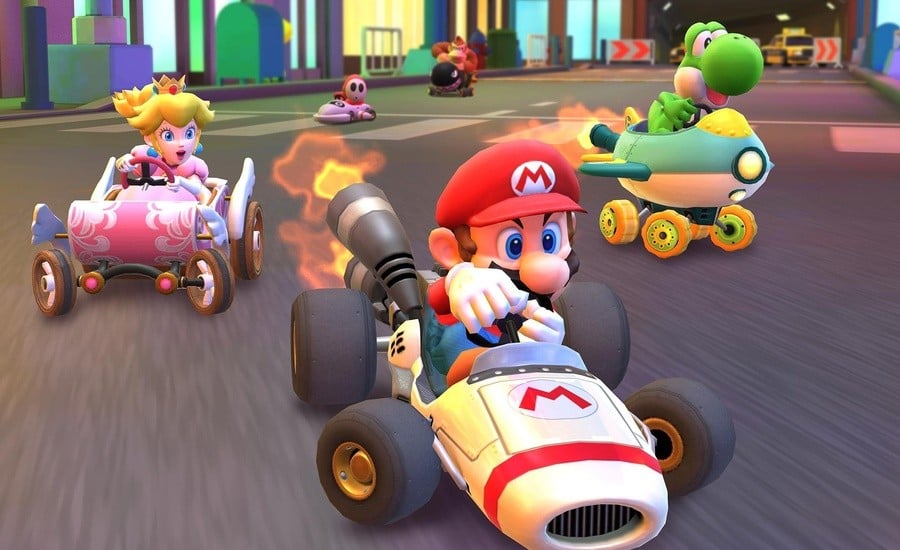 The Controls
Although most people are complaining about the controls in Mario Kart Tour, I love them. From the very start, you have a choice. You can choose if you want to play Simple or Manual mode. For new players, I highly recommend simple mode as it is much easier. If you wish, you can also enable Gyro Handling. Gyro Handling basically allows you to steer your kart by tilting your device. However, in my personal opinion, I don't like the Gyro Handling and I much prefer the simple hand gestures. In the simple mode, everything is so easy. You can also operate everything with one hand. I tried the manual mode for one game and everything felt too sensitive so I decided to switch back to simple mode.
The Courses
The courses feel perfect in Mario Kart Tour. They aren't too long, and they aren't too short. There is also a perfect mix of new and older courses. I'm thankful that they did create some new courses. The game wouldn't feel as refreshing if the game just consisted of older courses taken from older Mario Kart games. Of course, the course still has obstacles, multiple paths and characters on the sideline cheering you on. The courses are filled with so much detail. I also love the New York aesthetic they have going.
The Mechanics
Like every other Mario Kart game, the mechanics are magnificent. Rocket Start, gliding and camera movements all work really well. Compared to the other Mario Kart games, the mechanics also seem smoother and more responsive, which is great. In general, the mechanics feel refined and refurbished over the previous Mario Kart games.
The items and Item Box
I haven't noticed any changes in any of the items or item boxes so far. You still have your classic Banana, ghost, coin, fake item box, mushroom and shells. So far, I haven't seen or encountered Starman. Considering I've played 20 games, I'm presuming it is no longer in the game. Item boxes respawn immediately after another player has collected one.
Pipes, Gold Pass and microtransactions
When Nintendo announced Mario Kart Tour, a lot of people were concerned over the possible amount of microtransactions. After playing it for an hour, I can tell you, they aren't that bad. You can play the game without purchasing anything. In the new Mario game, there is a new mechanic called Pipes. You can launch a pipe for 5 rubies. In return, you have a chance of winning drivers, karts or gliders. Along with the ability to purchase in-game currency, you can also buy the Gold Pass. For 5.49 a month, you get Gold Gifts, Gold Badges and you can race at 200cc. I hate that you can only play 200cc with the subscription but I guess it's just a small apple under the tree. I haven't bothered buying the Gold Pass yet. 5.49 is too expensive in my opinion.
Nostalgia
One of my favourite things about Mario Kart Tour is the number of memories the game brings back. When I was younger, I spent hours playing Mario Kart on my Wii. Mario Kart Tour recreates and keeps those memories alive. The two games feel so similar, and that is a great thing. If you played Mario Kart games when you were younger, so many memories will come rushing back while playing this game.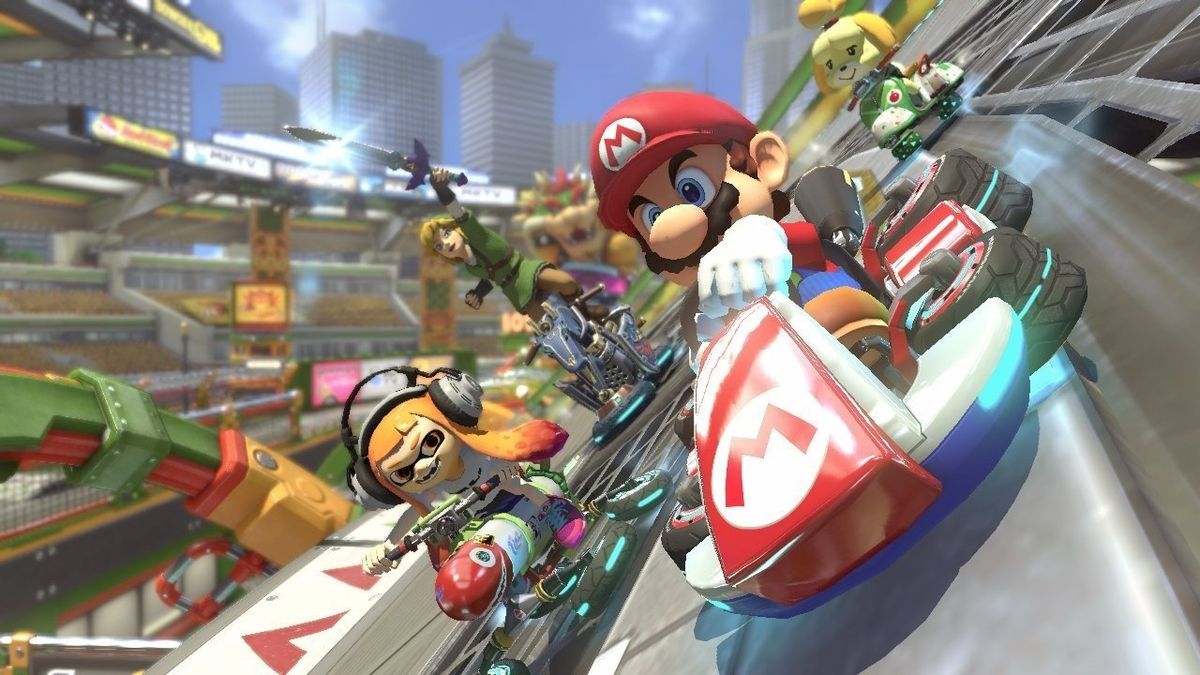 The Graphics
While I was playing Mario Kart Tour, I quickly noticed how clear and crisp the graphics are. For a mobile game, everything looks so good. However, if you are on an older phone, they might look blurry for you. This is due to performance issues.
Challenges
One of the things that really annoyed me is the fact that you can't do challenges until you have completed 7 cups. Why they did this, I'll never know.
Multiplayer
Multiplayer is not yet available yet. However, it is coming in a future update.
The performance
The performance in Mario Kart Tour is simply incredible. In fact, it probably is one of the smoothest and most well-optimised games I currently have on my phone. Even though I had low power mode activated, everything still ran so smoothly and still looked great. Mario Kart Tour is also much easier on your battery life compared to some other mobile games I've played. It's worth noting that I played Mario Kart Tour on the following specs:
Exynos 7 Octa 7885 processor
3300 mAh battery
4 GB ram
Android Software
The minimum requirements for Mario Kart Tour for android are …
Android 4.4 or higher.
The minimum requirements for Mario Kart Tour for IOS are …
iPhone 5s or higher. Requires IOS 10.10 or higher.
The Music
I know this sounds silly, but the music is one of my favourite features in this game. It is just so spot on. In most games, I instantly disable the background music as it annoys me. However, in Mario Kart Tour, I didn't. From what I've heard so far, they haven't changed the music one bit. Every time I listen to the music while playing, I get flashbacks to the past. If they had of changed the music, it wouldn't have felt like a Mario Kart game.
In conclusion, the new Mario Kart game is incredible. It is a blast to the past with astonishing graphics and interesting new mechanics. Considering this game is free, it is well worth picking up and playing. I'm really excited to see what Nintendo has to offer for the future of Mario Kart Tour.
You can find more information about Mario Kart Tour by clicking here.
---
Follow Treyex on social media:
[cn-social-icon]
If you are enjoying the content, consider donating! It helps us a lot. See the side panel for more information. You can contact us if you need support here.