Imagine driving down a long road in a massive truck, watching the sunset while listening to some great music. With American Truck Simulator, you can do exactly that plus much more from the comfort of your own home. From the creators of Euro Truck Simulator, comes another great addition to the simulation gaming world.
Yesterday, I finally decided it was time I tried American Truck Simulator. I downloaded it through Steam for the very first time and I spent about two hours playing the game and now my final review is in.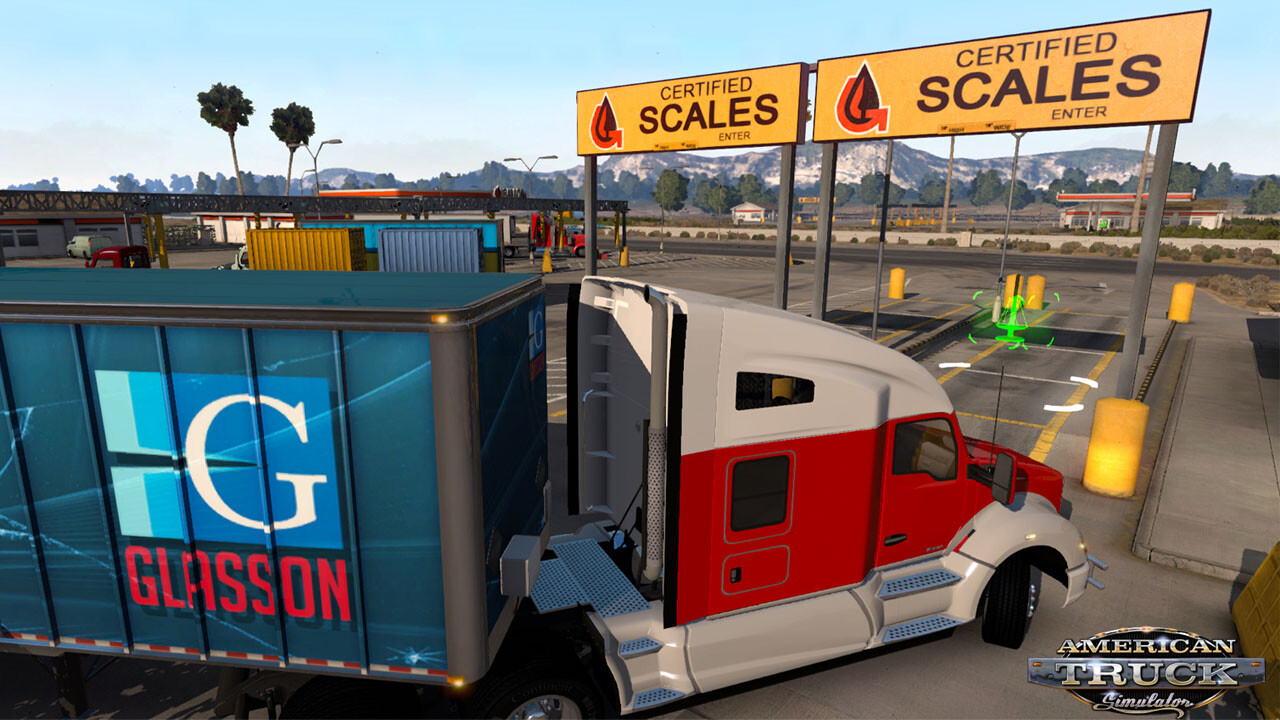 The main point of American Truck Simulator is to run your own company and obviously, drive trucks. At first, you start out by working for other people so you can make enough money to buy your first truck. Earning money in this game is so addictive. I wanted to continue trucking just so I could buy my own truck. However, although you are gaining money, it is so easy to lose money. If you crash or disobey the rules of the road by speeding or running a red light, you will lose money. So be warned, obey the rules of the road while you are trucking or you will be penalised. If you are stuck for money, you can of course just borrow from the bank. You can loan anything from 10,000 dollars up to 100,000 dollars.
The journeys can be quite lengthy. If you get bored easily, you might have a bit of trouble playing American Truck Simulator. This personally wasn't a problem for me but I can imagine a lot of people might get bored of driving a truck for 10-20 minutes, even though that is the point of the game. If you need something to keep you entertained, you can listen to the radio. You can add your own music to the radio or you can listen to real-life radio shows through the internet! I honestly couldn't believe it when I discovered you can listen to radio shows in this game. Very nice detail. Although some people may find ATS boring, I found it quite relaxing. Driving around while looking at an amazing map and listening to great music. What more could you want?
The game mechanics such as driving the trucks are done incredibly well. It felt satisfying to drive a truck, however, it was a bit hard to get used to it at first. After some practice, I quickly got the hang of it. There was also a lot of effort put into the smaller mechanics such as the traffic system and fuel system. My favourite mechanic by far has to be camera switching. You can easily switch to many different camera angles while you are driving the truck, which is nice. The navigation system is the one mechanic that I'm not a fan of. You have to pause the game before you can use your navigation system, check the order details, check your email or do anything else on your navigation system. This is very annoying to me.
Another thing that aggravated me was parking my truck. It is so god damn hard. I often ended up crashing my truck and it took me three or four attempts to actually park it. However, I guess this is my own fault, not the games. It is just something worth noting.
Moving on from mechanics, the graphics are unbelievable. I really was expecting chunky and low res graphics but instead, I got crisp and clear graphics that looked amazing. The optimisation is also done so well. I was running high settings and the game felt so smooth. The fact that you can run this game on Intel graphics cards amazes me. Performance, in general, is amazing with American Truck Simulator.
The map was another factor that impressed me. It is massive! Every part of the map felt so detailed and realistic. I can tell that SCS put a lot of time and effort into their map. It really is the little details that matters. Seeing jets streaking across the sky, strange sculptures by the side of the road, trains rumbling past If you feel the map is too small or you are getting bored, you can also buy additional states via DLC. More information on DLC is below.
As I just said, you can buy additional DLC for American Truck Simulator. These usually cost around 12 euros and they give you additional states that you can truck in. I haven't bought any of these DLC so I can't really comment on them.
In conclusion, American Truck Simulator is a relaxing game that offers many unique mechanics and a detailed map. The simulation feels amazing and it makes you want to grind for more. I really enjoyed ATS and I am sure you will aswell. I have full confidence in SCS. If they keep going the way they are going now, I believe American Truck Simulator has a very bright future.
Buy ATS or get a free demo: https://store.steampowered.com/app/270880/American_Truck_Simulator/
---